Offering Fair Prices and Quick Response Times
Call Today and We'll Help You in 25 Minutes or Less:
(941) 281-4100
Why Choose Locksmith Sarasota
Fully Licensed, Bonded, and Insured. Family Owned and Operated.
Locksmith Sarasota is a fast, professional, and reliable locksmith company in Sarasota, FL. We can get to you within 10-25 minutes. We believe that fast service is important. Late hours and weather conditions are never an obstacle to us in giving you the service you need.  Our team of professional, trained, skilled, and experienced team of Locksmiths are equipped with the right tools and equipment to deliver the locksmith service solutions you need.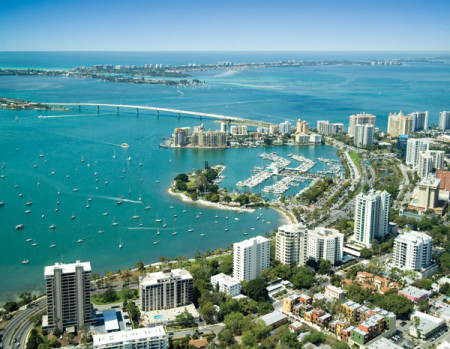 Expert Locksmiths in Sarasota
Locksmith Sarasota is an expert to different locksmith issues that people in the city are  experiencing be it residential, commercial, car, etc. In addition, we cover a wide range of locksmith services including lockout services, door lock installation and repair, car lockouts, and many more. Our team of locksmith technicians are the best at what they do and well-mannered at the same time. This gives you confidence that we can meet your security and safety needs along with a good locksmith service experience.
Sarasota commercial business owners and residential home owners rely on us when it comes to their locksmith needs. We offer fast, reliable and affordable solutions regardless of the difficulty of the issue may be. Call Locksmith Sarasota for your emergency lockouts or locksmith repair and we will be there for you before you know it.
Locksmith Sarasota's Services Include:
Emergency Lockout Services

Have you experience being locked out of your car? Sure, this is embarrassing, but worse is that you cannot get into your car and drive where you need to be. We are help to help you out. Locksmith Sarasota is the best way at opening your car or truck without having to break the window.
Learn More
Car Key Replacement Services

Did you lose your car key? Misplaced it perhaps and couldn't find it? We are fully equipped and capable of making dealer car keys, transponder keys, laser cut keys, remote head keys, and chip keys.
Learn More
Residential Locksmith Services
Did you forget the keys on your house? Are locked out for your home? Regardless of the time of the day and night, we can get to you to help you get inside your house. Also, we offer new door locks installation to ensure that the safety and security of your property and family are protected against burglars and other intruders.
Learn More
Commercial Locksmith Services
Have you transferred to a new office in Sarasota? Do you want to make sure that your commercial business establishment is secured? Call Locksmith Sarasota and we will install new locks to your office to ensure that no one can enter your property without your permission.
Learn More
As a family owned company, we are flexible at our pricing. We are licensed, bonded, and insured and have had worked with a number of clients in the greater area of Sarasota FL. Contact us for all your locksmith service needs and we will gladly attend to your needs our best ways possible.
Need an Affordable and Reliable Locksmith?
Give Us a Call Today and We Can Be There in Less than 25 Minutes
(941) 281-4100